Restore and sustain Ghana's most popular beach
When you help us in our ongoing cleanup effort at Ghana's Labadi Beach, you'll be entered to win our weekly drawings. We'll draw two $500 winners every week throughout August, September and October. Enter once, and you'll be eligible every week!

So what are you waiting for? Labadi beach is one of Ghana's most popular destinations, and if you help us take care of it, you just might end up winning $500! Act now and don't miss your chance to win!

Closes 
Aug. 1, 2023

Winners Announced
Around Nov. 5, 2023
Who you'll help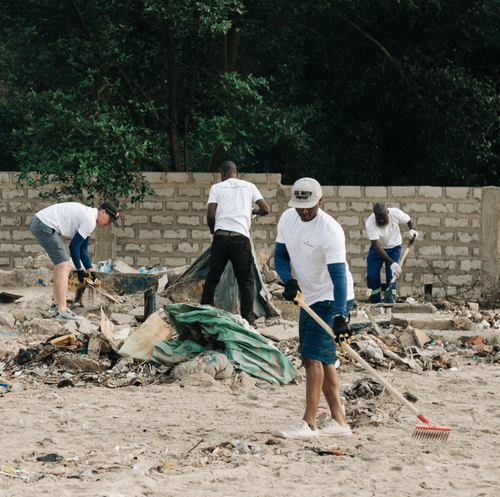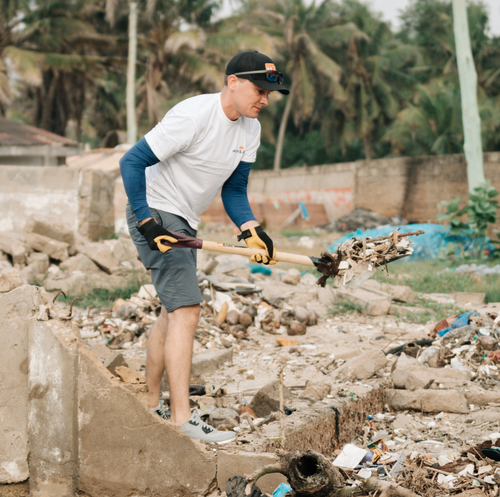 Ghana's capital city of Accra has a breathtaking coastline that spans almost 30 miles and boasts one of the hottest tourist spots in West Africa, Labadi Beach (aka La Pleasure Beach). It's a place where you can soak up the sun, groove to the beat of great music, indulge in delicious food, and marvel at stunning art. But this paradise is in peril, and it needs your help!
Labadi Beach is suffering from a serious case of neglect, caused by the lack of resources for essential amenities like trash receptacles, trash enclosures, restroom/toilets, and drinking fountains. This neglect has led to an enormous accumulation of garbage on the shoreline, and an inadequate storm drain infrastructure does nothing to stop the trash from polluting the ocean. We can't let this continue!
Together, we can turn the tide and restore Labadi Beach to its former glory. Don't wait for someone else to take action - be the hero this beach needs and help us make a difference. The ocean's health is at stake, and every small step we take will have a significant impact. Let's work together to protect this paradise for generations to come.
The Mayekoo Solution
Purchase a Barber Beach rake for daily cleanup of the beach

Purchase a tractor to tow the beach rake

Hire operators and additional support for new equipment

Purchase and install trash receptacles

Contract a trash hauling company for scheduled pickups and drop offs

Clean up approximately 7-10 acres per day
Enter Without Donating
No purchase necessary
Free postal entry
To enter for free by post, print this QR code and post it to:
No.2 Wristberg Close
Abelemkpe - Accra
Ghana
More prizes!
Check out these other raffles still up for grabs.